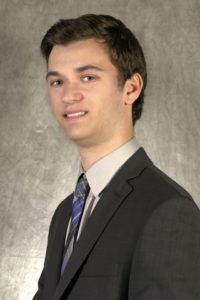 We congratulate Matthew Casella for becoming one of two recipients of both the Ken A. Day Scholarship and the Boca Raton Airport Authority Scholarship.
Here is a brief summary of Matthew and his interests that lead to his receiving of these 2 scholarships.
High School:  Spanish River Community
Hometown:  Boca Raton
College:  Embry-Riddle Aeronautical University
Major:  Aeronautical Science
Career Goals:
I have chosen to go to Embry-Riddle Aeronautical University because of its unique curriculum integrating Aeronautical Science with flight training.  Embry-Riddle offers an all-encompassing aviation environment that provides a true sense of what it would be like to work in aviation.  I will gain the knowledge and experience that comes with being a commercial pilot in the airline industry allowing my passion and career to be one in the same. After earning my bachelor's degree in Aeronautical Science, I hope and plan to work for a regional commercial or corporate airline. When I've accumulated the required flight hours working for a regional airline, I want to work for an international airline so that I can travel the world.
We look forward to seeing Matthew achieve great things.