Boca Raton Airport Authority Executive Director Co-Chairs
Habitat for Humanity's Women Build 2023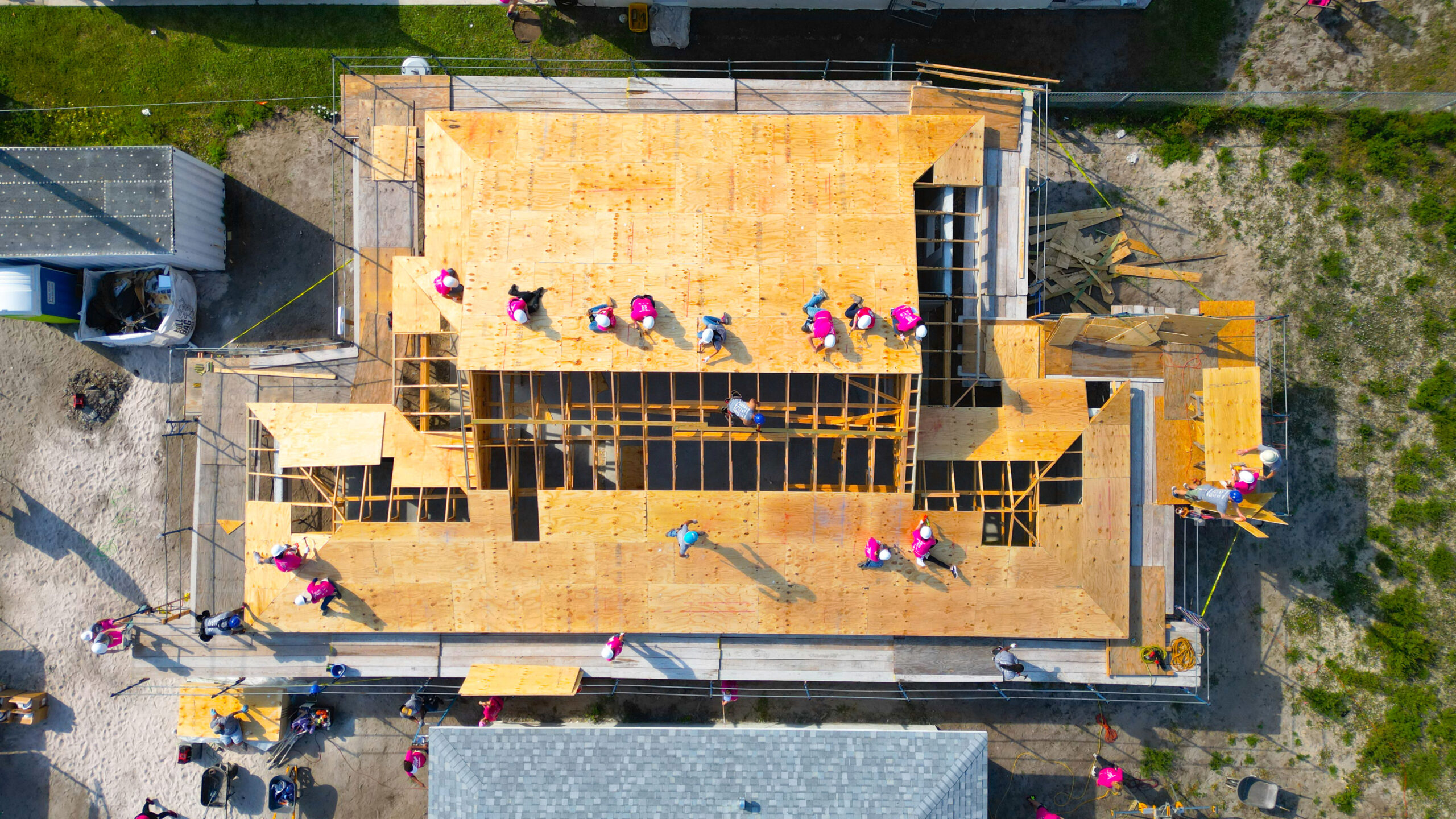 Boca Raton, Florida – The Boca Raton Airport Authority (BRAA) kicked off Women's History Month by sponsoring and participating in Women Build 2023, a women-powered campaign benefiting Habitat for Humanity (HFH) of Greater Palm Beach County. BRAA's Executive Director Clara Bennett and NextEra Energy Resources' Director, Origination Sophia Eccleston had the honor of serving as co-chairs for Women Build.
2023 with honorary chair Kelly L. Smallridge, CEO of the Business Development Board of Palm Beach County.The event co-chairs released the following joint statement to commemorate their participation in Women Build 2023: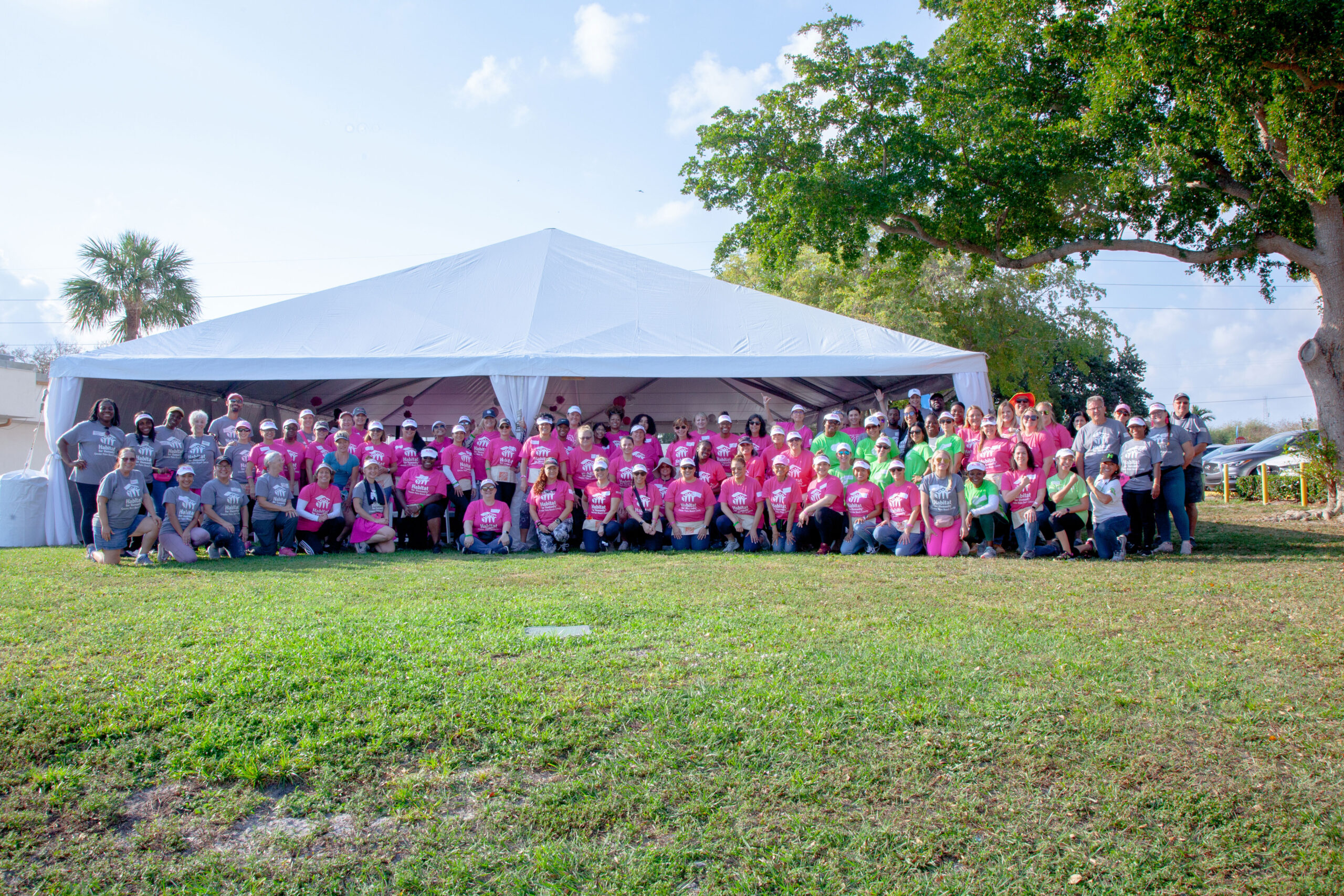 We are honored to co-chair Habitat for Humanity Greater Palm Beach County's Women Build 2023. As annual sponsors and volunteers, we are excited to continue the mission of raising awareness and funds to help Habitat partner families achieve their goal of homeownership. As employees of Boca Raton Airport Authority and NextEra Energy Resources, we are proud to partner with an organization that provides life-changing resources for families in need of safe, decent, and affordable housing in the communities where we live, work, and raise our families
"The fact they've been waiting, sweating, investing for that long, and they actually get to open the door, it's precious," said Jennifer Thomason, CEO of HFH South Palm Beach County to WPTV-TV. "It's so impactful."
Around 150 women came together to help fundraise and build safe, secure homes for the two families.
Women Build 2023 raised over $350,000 for HFH of Greater Palm Beach County to provide affordable
housing solutions for local families. BRAA is proud to have played a role in achieving this unprecedented goal,
thanks to donations and participation from the entire BRAA community.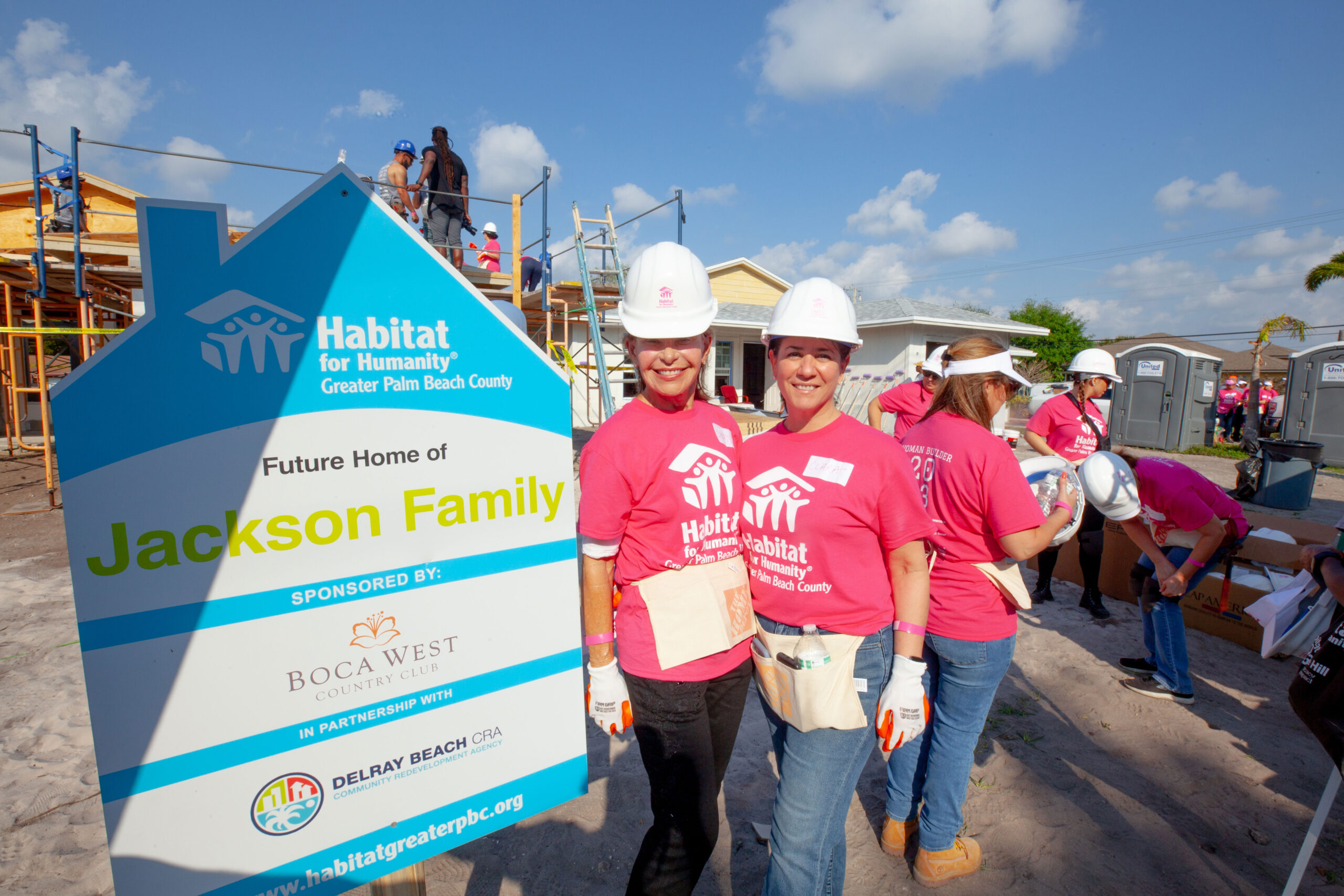 BRAA is committed to giving back to the community and supporting local organizations. Women Build 2023 was a testament to the power of community and the ability of women to make a positive impact.
BRAA is proud to have participated in Women Build and looks forward to supporting future initiatives aimed at making a difference in the lives of people in Palm Beach County. Learn more about Women Build 2023, on the HFH of Greater Palm Beach County website at https://habitatgreaterpbc.org/women-build.
About the Boca Raton Airport and the Airport Authority:
The Boca Raton Airport is a general aviation transport facility, publicly owned by the State of Florida. The Airportserves the corporate, recreational and flight training needs of the community, averaging over 80,000 operations annually. The Airport is governed by the Boca Raton Airport Authority; a seven-member board.