SAFETY POLICY
Safety Management Systems
The Boca Raton Airport is committed to ensuring our staff, tenants and other business partners can operate in a safe environment. Our entire organization is accountable for delivering the highest level of safety assurance and performance. The Federal Aviation Administration (FAA) mandates a Safety Management System (SMS) at all commercial service (Part 139) airports. Although the Boca Raton Airport is not mandated to implement an SMS program at this time, we acknowledge the many benefits safety management will provide and have implemented an SMS program. SMS is a program for promoting safety and reducing risk to employees and is comprised of four components – safety policy, safety risk management, safety assurance and safety promotion. The use of a SMS helps the Airport identify and mitigate hazards as well as ensures continuous awareness and monitoring of safety.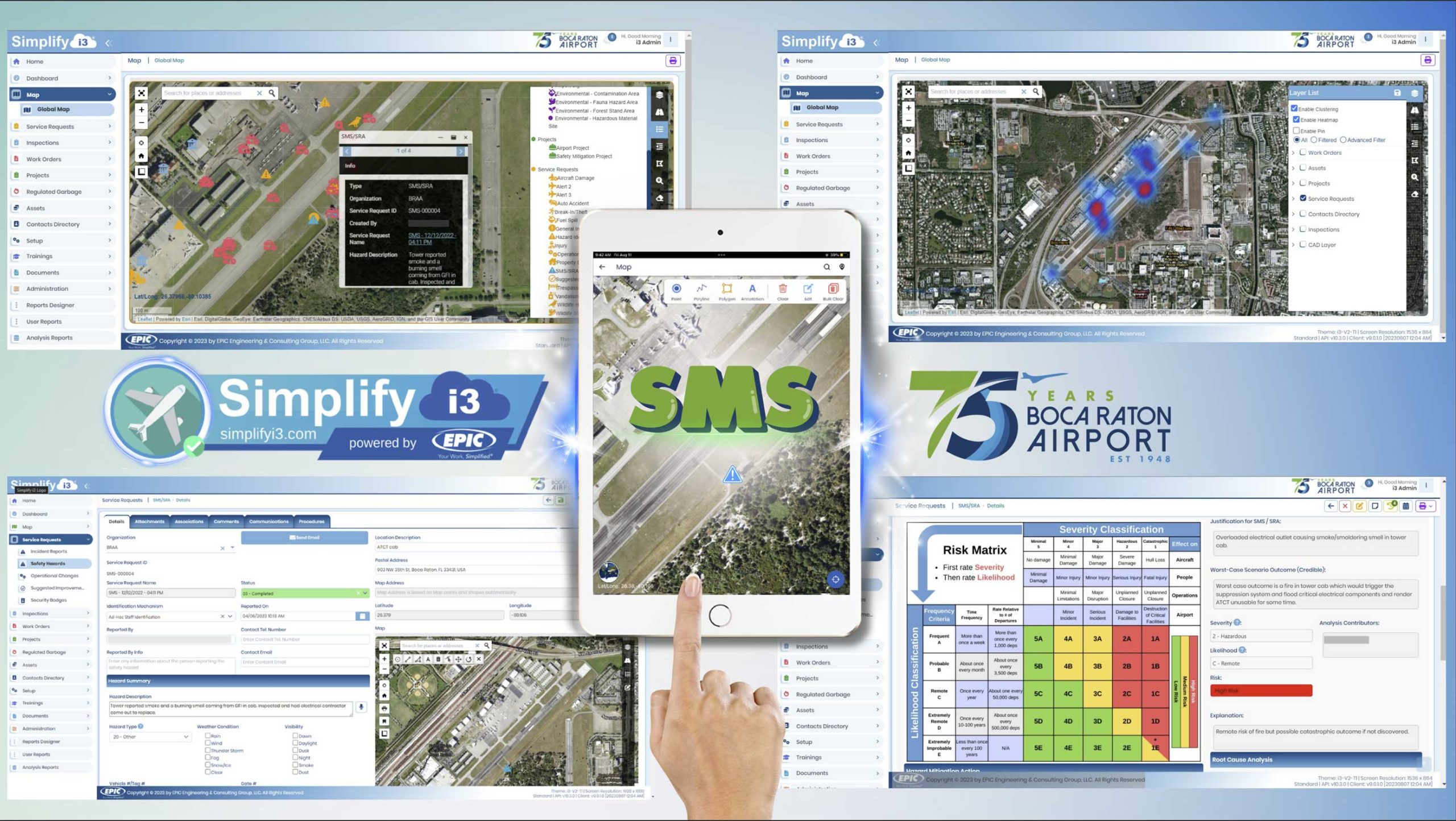 Who's Accountable?
All levels of management, beginning with the Airport Executive Director, are accountable for delivering the highest level of safety performance. Safety is everyone's responsibility and should be the main focus of all airport users, tenants, and stakeholders.

SAFETY ASSURANCE
The SMS seeks to identify and mitigate risk and system factors that could result in accidents and incidents by managing and assuring safety activities. By taking a holistic approach to safety the Airport is able to effectively manage its resources to optimize and assure safety to all. This commitment to the SMS is an approach that ensures meeting objectives by applying safety activities into our daily operations.

SAFETY PROMOTION
Safety Promotion includes two key activities: Safety Communication and Safety Training. Safety Promotion includes proactive communication and awareness, training, and other activities to foster a positive safety culture. Safety promotion helps the airport identify and mitigate risks. The goal of the Airports SMS is to continually improve safety by encouraging the active input of its users and stakeholders.
SAFETY RISK MANAGEMENT
The Airport manages risk through the SMS. The SMS ensures:
Prioritization of safety needs • Reduction of the cost of accidents • Improvement of employee productivity • Ongoing improvement of processes • Establishment of a marketable safety record • Compliance with all legal responsibilities for safety