The Boca Raton Airport (BCT) master plan is a comprehensive guide which describes the short-, medium-, and long-term airport improvements over a 20-year timeframe. The Master Plan Update is intended to guide future airport development that is cost effective, satisfies future aviation demand, identifies facility requirements for all airport users, and considers environmental and socioeconomic impacts.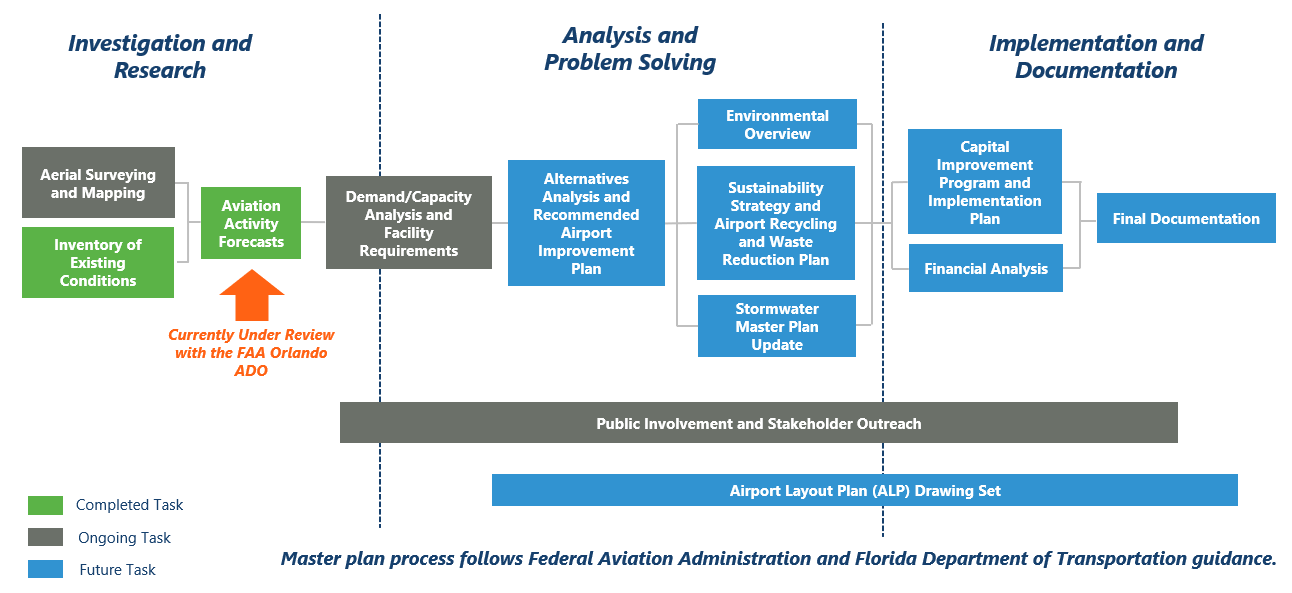 The Master Plan Update is conducted in accordance with all applicable Federal Aviation Administration (FAA) requirements and enable the airport to achieve its mission to be a first-class Public Use General Aviation facility dedicated to embracing our core values; promoting safety, efficiency, and environmental excellence; and advancing aeronautical and economic benefits to our business and community stakeholders.
Primary Master Plan Goals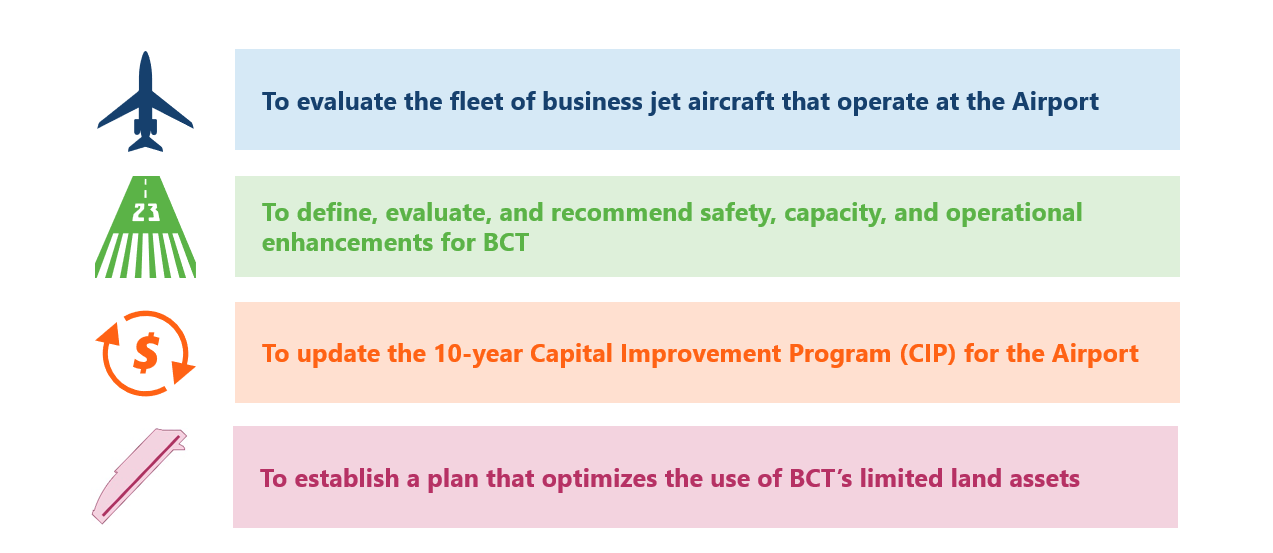 Forecasts
General aviation aircraft fleet trends
Temporary flight restriction (TFR) impacts
Five-year critical aircraft analysis
Alternate Analysis
Airport Reference Code (ARC) compliance alternatives
Additional Planning Elements
Tenant Survey
Noise Contour Update
Stormwater Master Plan Update
Airport Master Plan Update
Master Plan Update Overview
Project Background – Physical Changes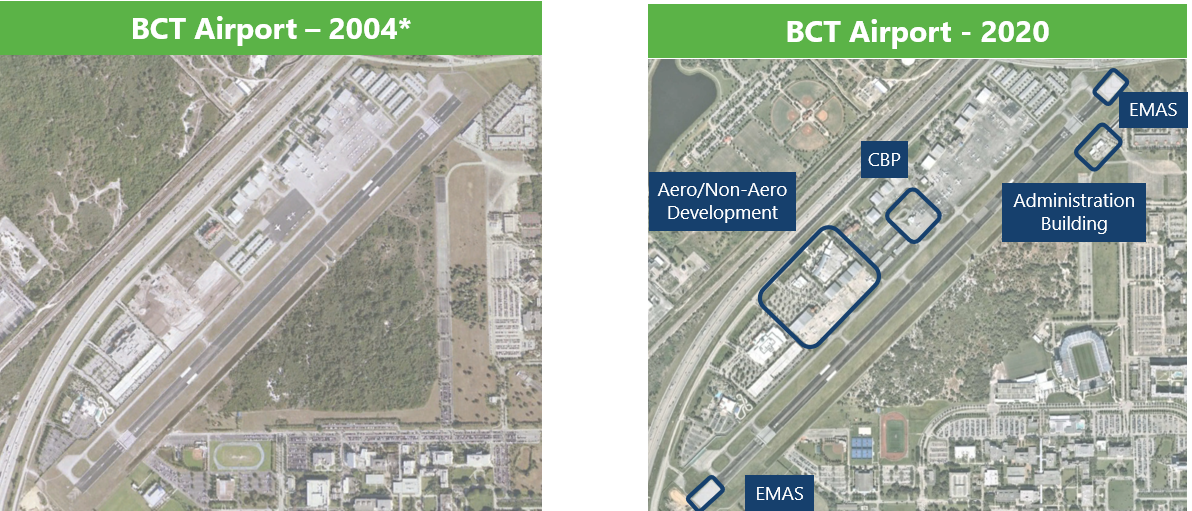 The Boca Raton Airport's last Master Plan was completed in 1993.
Master Plan Accomplished Goals:
Meet the long-range aviation needs of the community
Optimize the operational efficiency, effectiveness and safety and enhance the aesthetic value of the Airport to be commensurate with the surrounding community
Optimize the Airport's income potential