Boca Raton Airport Authority Helps Spread Holiday Cheer with 5th Annual Toys for Tots Drive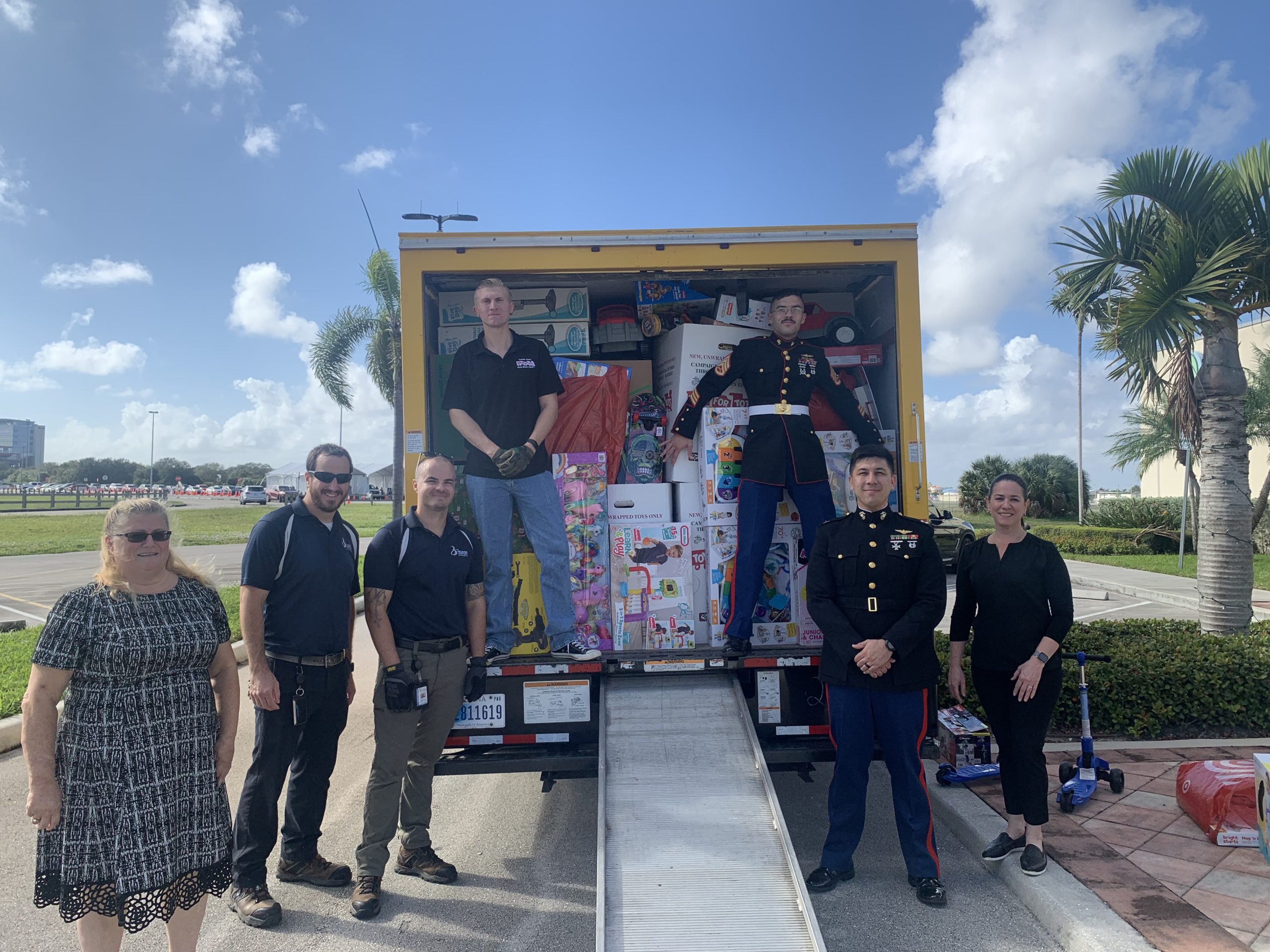 For the fifth year in a row, the Boca Raton Airport Authority, along with Airport Tenants including Atlantic Aviation, Boca Aircraft Maintenance, Boomers, Cinemark Palace, Fairfield Inn & Suites by Marriot, Privaira, Reliable Jet Maintenance, and Signature Flight Support made a difference by collecting about 3,750 toys for the annual US Marine Toys for Tots toy drive. Several organizations and individuals throughout Boca Raton also dropped off toys at these Airport locations.
"This year, we were able to fill over 76 boxes with toys plus 35 bicycles and two dozen scooters, which is significantly more than in the previous four years," said Boca Raton Airport Authority Executive Director Clara Bennett. "The Boca Raton Airport Authority, our tenants, and people throughout Boca Raton wanted to make sure as many children in Palm Beach County can have a special holiday by helping the Marine Corps in achieving this goal," said Bennett.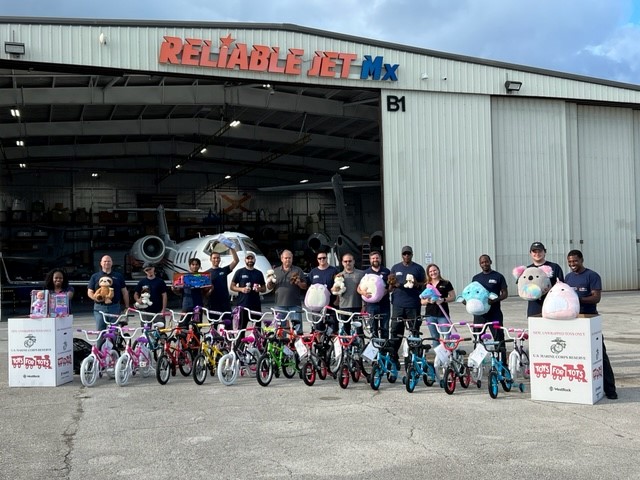 The Boca Raton Airport Authority would like to thank its tenants and the local community for their amazing participation this year. A special thank you goes to our three tenants who went above and beyond this year, Reliable Jet Maintenance, who collected 25 bicycles, 25 helmets, and two boxes filled with toys, Atlantic Aviation who filled eight boxes and donated 4 bicycles, and Boca Aircraft Maintenance (BAM), who filled seven boxes and donated a bicycle.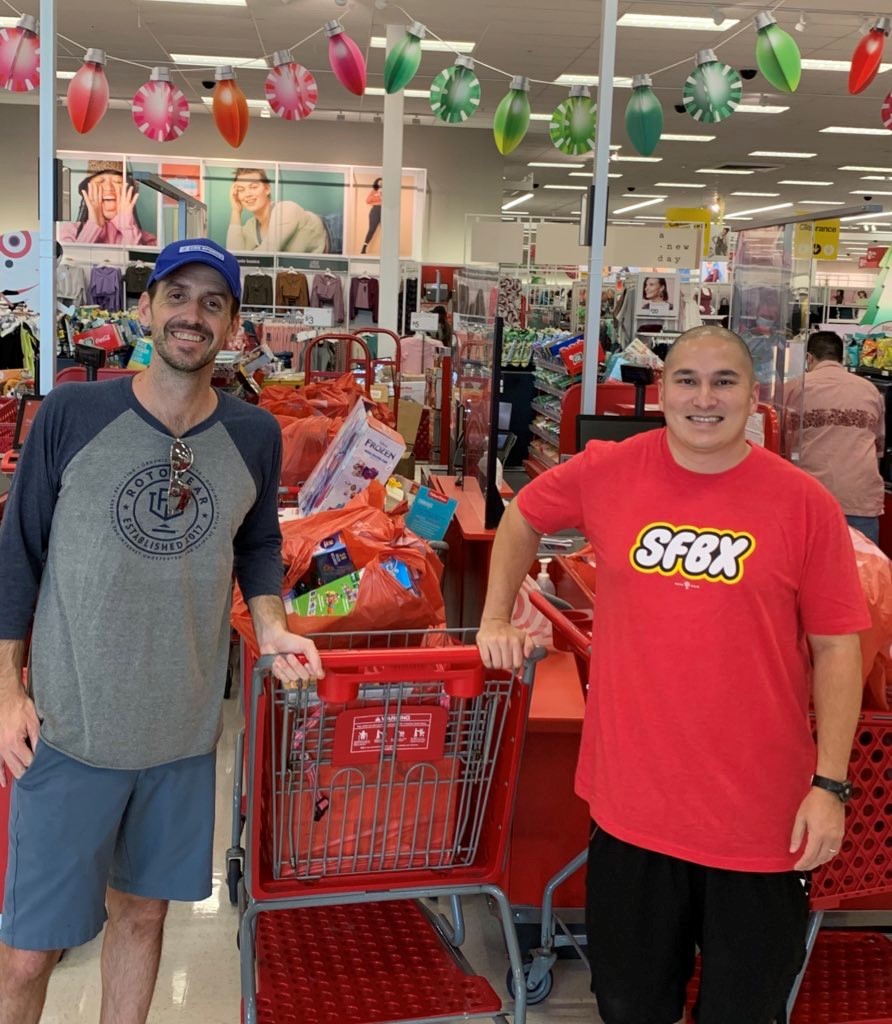 Another special thank you goes to Fantasy Cares, which is an organization founded by Scott Fish. Their mission is to push people to bring a charitable element to their fantasy leagues and to help raise money each year through the fantasy sports community for various charities. Most of the money raised is to be used to buy toys for kids at Christmas, with those toys being donated to Toys for Tots. Over the past 11 years, the group has raised hundreds of thousands of dollars for Toys for Tots and other organizations.
In Palm Beach County, the group has donated over $20,000 in toys over the past four years. This year, Kenny Tevelowitz of Rotowear and Heath Cummings of CBS Fantasy, along with family and friends, delivered nearly $10,000 worth of toys and purchased with the proceeds of Rotowear's Scott Fish Bowl t-shirts. The Scott Fish Bowl is a Fantasy Football tournament that Fish has run for 11 years and is the primary driver of Fantasy Cares donations. Lennar Homes, UBS Financial Service, SBAA Communications, Eagles Landing Middle School, Redcon 1, 4 Media Central, Service Finance Company, LLC are other participating organizations who donated over hundreds of toys.