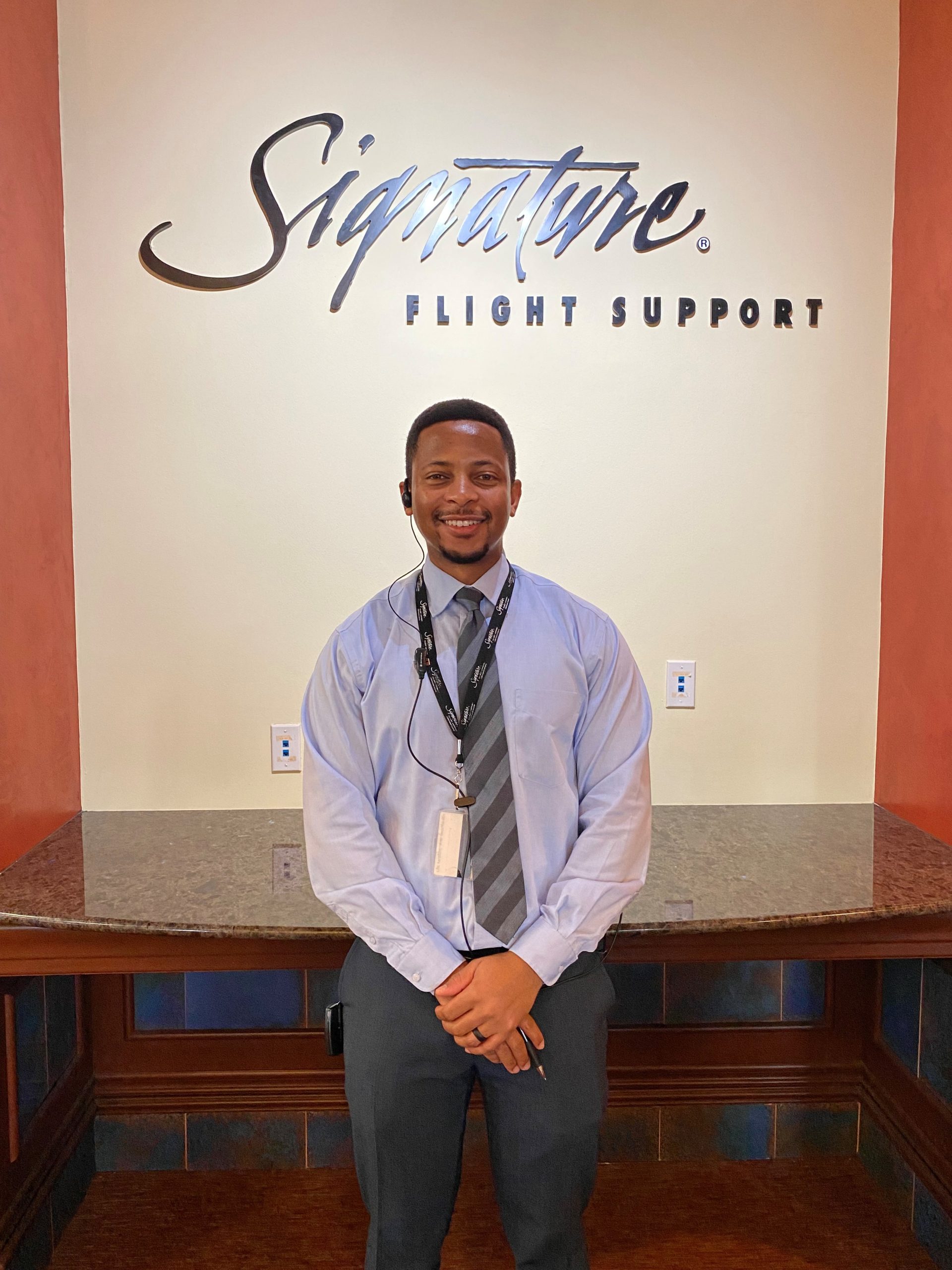 Boca Raton Airport Tenant Spotlight 
We're kicking off our BCT Tenant Spotlight series by featuring Craig Nyarumbu! Craig is a Customer Service Shift Supervisor at Signature Flight Support Boca Raton.
"I was born and raised in Zimbabwe, and I have always been passionate about the aviation industry from a young age," said Craig.
"I came to the USA in 2014 pursuing a degree in Aerospace Engineering, but later switched majors and graduated with a BS Aviation Management with a minor in Business Management in 2017 from Henderson State University," he added. Craig moved to Florida right after graduation to start grad school at Lynn University, where he graduated with a dual master's in Aviation Management and International Business Management in May of 2020. "I also have about 65 hours of flight training from my time at Henderson State University, and I plan on getting back to flying near future, at least to get my private pilot license," said Craig.
The Boca Raton Airport thanks Craig for all his hard work and dedication. We are honored to have him at the Boca Raton Airport.