Wings of Freedom Tour Engages Community with "Student Day" Event
January 23rd was an exciting day at the Boca Raton Airport as hundreds of students from Palm Beach and Broward County schools joined area veterans and local dignitaries for the Wings of Freedom Tour "Student Day" festivities.
This year's "Student Day" was as moving as ever, from Mayor Scott Singer's inspiring speech to the Presentation of Colors by students representing the Boca Raton High School's JROTC.
The event gave hundreds of students a chance to meet and speak with WWII veterans while exploring rare WWII-era bomber and fighter aircraft, including a Boing B-17 Flying Fortress "Nine O Nine" heavy bomber, P-51D Mustang "Toulouse Nuts" fighter and a Consolidated B-24 Liberator "Witchcraft" heavy bomber.

Ongoing Educational Outreach Efforts
Now an annual tradition in January, "Student Day" is an integral part of the Airport's efforts to engage and educate students. This event has become a favorite of students and veterans, giving them a chance to interact with each other while reveling in the spectacle that these incredible aircraft provide.
During the event, students learned about the critical role that aviation has played throughout American history. "Student Day" also exposes students to a number of career opportunities that they may not have known existed to them. By educating students about these opportunities, it opens doors for them to grow and prosper within the aeronautical field which benefits them and the greater community over the long term.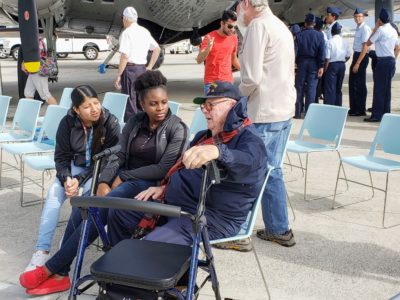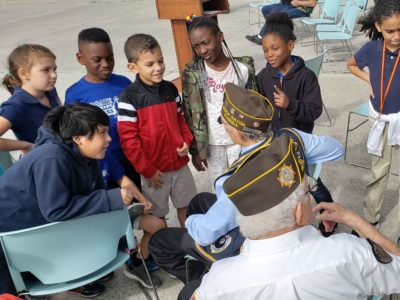 The Airport's role transcends transportation, aligning itself as a partner in educating, engaging and enabling students to reach their full potential. Now in its 70th year of operation as a general aviation use airport, the Boca Raton Airport will continue to engage students, business and the greater community so that everyone can enjoy the value of this Boca Raton asset.